The barbell squat, bench press, deadlift, and overhead press are the foundations of general strength training, no matter your age, ability, or experience. 
Every person can become stronger through barbell training. 
We are here to teach you how!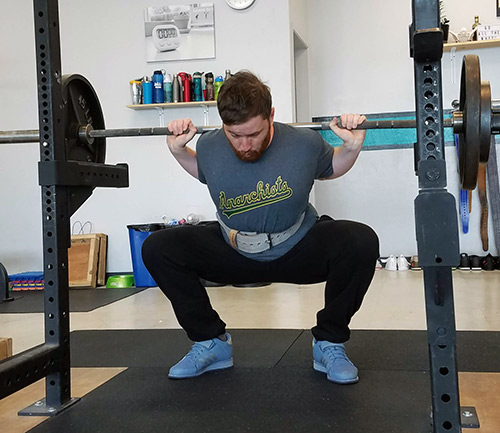 Strength is the most important physical attribute we possess. Strong people are healthier. They live longer, and can DO more.
Strength builds confidence. No longer will you wonder what your body is capable of: you will KNOW.
Strength gives you an edge. You'll never be the last one up the hill, you'll never be the first one to sit down.
Lifting groceries, moving furniture, carrying a child, practicing your sport. Strength is useful every day.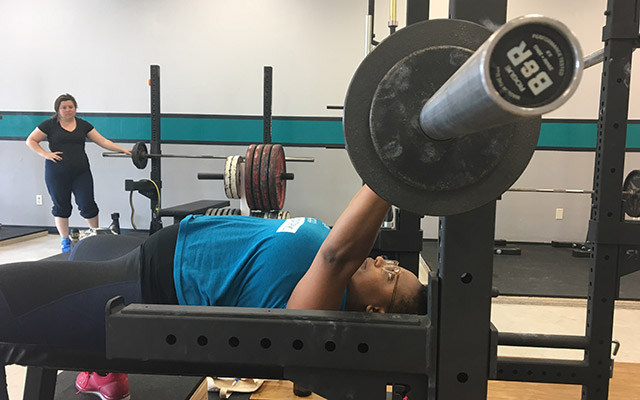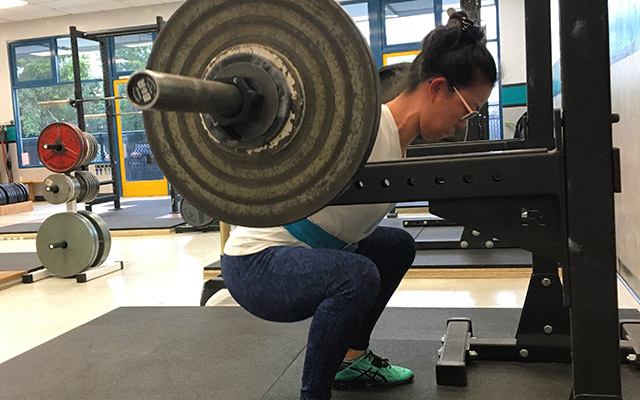 There are many tools and training methods you can use to increase your strength, but none is as effective or customizable the barbell.
Barbell exercises place the entire human body under a load, creating a training stress and adaptation that results in total body strength.
Moreover, the barbell is for everyone! It can be loaded at very light weights, so that everyone can start training with a resistance they can handle, and then be increased in appropriate increments. Every person is capable of getting stronger!
Do you want to be strong? Come lift with us, and learn the basics of barbell training! 
Learn to Lift
You will learn to squat, press, bench press, and deadlift over the course of two private 90 minute training sessions for $249. We will also construct a training program to fit your goals and needs.
Use the contact form below to tell us about yourself, your goals, and what times you are available. We'll be in touch within one business day.
We are currently open both at our outdoor location in El Cerrito, located at 6501 Fairmount Ave near El Cerrito BART, and indoors in Berkeley at 1440 University Ave.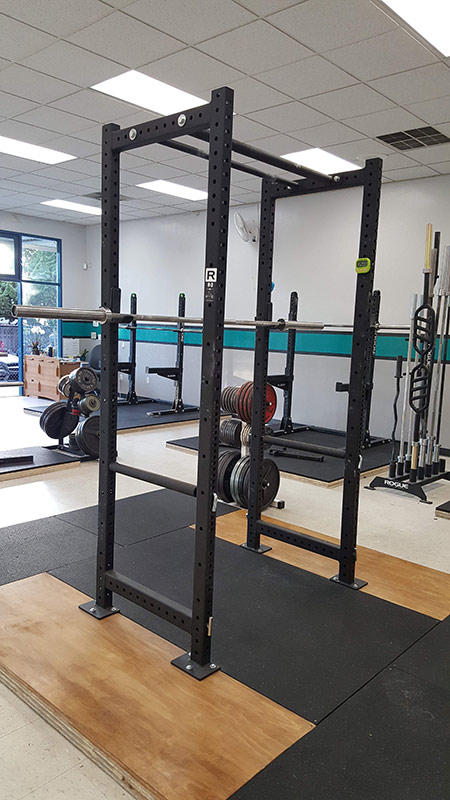 I came to Katherine as a brand new lifter looking to improve my overall fitness in preparation for a 2,500 mile off-road motorcycle race.
She's super encouraging, and truly excited about lifting! I really appreciate her ability to demystify entire strength training experience–from how the mechanics of individual lifts work to gym culture.
I'm amazed at how I've not only gotten significantly stronger in the few months I've been working with her, but my stamina has improved dramatically as well. I am so thrilled to have her in my corner!
Gwyn is an awesome coach: kind and supportive, but also rigorous about correct form. She is knowledgeable and enthusiastic, and has a plan in mind for both coaching sessions and the ones on my own. I look forward to going to the gym – and cannot believe I'm saying that!
I wish I had known about weight-lifting years ago. I never thought it applied to someone like me. So wrong. Just doing things around the house is easier. Lifting airplane luggage into the overhead compartment – magically lighter. General body wellbeing better. Thanks, Gwyn!
I drove just shy of 100 miles to meet Jeremy for a personal training session. It was well worth the time and money. He was able to notice and correct my form flaws, and provide correction in a way that helped immediately.
Jeremy is very professional, he knows his craft and is capable of teaching in a way that even I could grasp. He is personable, sincere and really wants to make you better. He never once made me feel rushed for time, he wanted me to leave with the confidence that I knew the lifts properly.