Train with experienced strength coaches in a welcoming small group environment.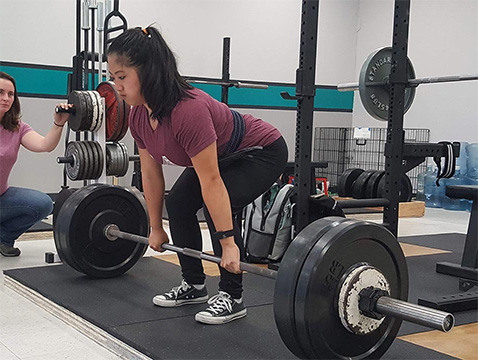 Do you want to get the most out of your training? Lift every time under the watchful eyes of experienced strength coaches.
When you lift under the tutelage of a qualified coach, your progress will be more rapid and your training will be more effective. You will experience far fewer setbacks and missteps than you would lifting on your own.
At Bay Strength, we will teach you proper form and help you keep your technique dialed in. Rather than experience "technique drift" where your form breaks down over time, you will become a more proficient lifter with every training session.
Our small group training format doesn't just help you get the best results, though. Our small group classes make lifting a fun, social activity. Our lifters are a supportive group for one another, motivating and pushing each other, and having fun during the down time between work sets.
After several months of training with us, weights that once seemed heavy to you will be light, and you will be amazed by your progress.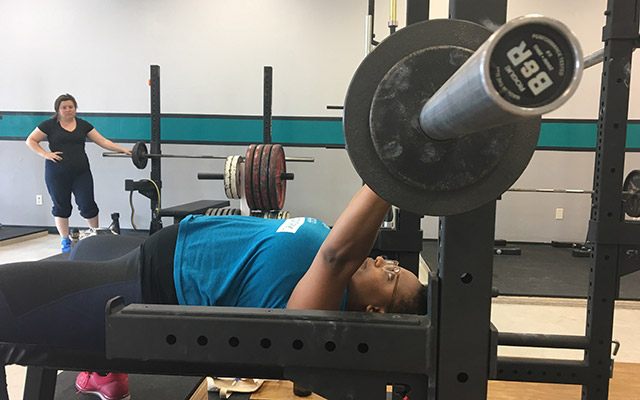 Training Times and Formats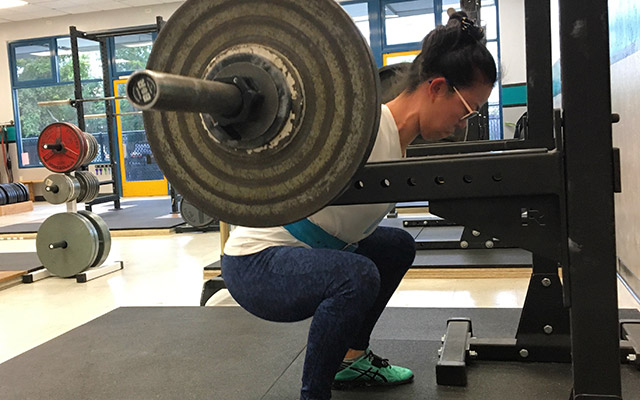 Our strength classes offer small group training to help you make the most of your training.
Training groups meet two to three times a week, depending on the group.
New trainees must first have two private sessions with a coach to go in detail through each of the major lifts.
Classes are capped at 6 people per class in order to maintain a high quality of instruction.
Each class consists of squatting, one pressing movement, and one pulling movement.
Trainees are coached in each of their work sets to make sure they progress as fast as possible while maintaining correct lifting technique.
Class members take turns lifting, helping each other load weights, and motivating one another.
See below for the schedule of classes.
Monday, Wednesday, Friday • 6:15am – 8am • Katherine
Monday, Wednesday, Friday • 8am – 10am • Katherine
Tuesday, Thursday, Sunday • 6:15am – 8am (9am – 10:30am on Sunday) • Katherine
Tuesday, Thursday, Sunday • 8am – 10am (10:30am – 12:30pm on Sunday) • Katherine
Monday, Wednesday, Friday • 11:30am – 1:30pm • Mid-day class with Jeremy
Tuesday, Friday • 10am – 12pm • Seniors class with Gwyn
Tuesday, Thursday • 11am – 12:45pm • Seniors class with Kelly
Monday, Wednesday, Friday • 5pm – 7pm • Giacomo
Monday, Wednesday, Friday • 5:30pm – 7:15pm • Jeremy
Monday, Wednesday, Friday • 7pm – 9pm • Giacomo
Monday, Wednesday, Friday • 7:15pm – 9pm • Jeremy
Tuesday, Thursday, Saturday • 5pm – 7pm (9am on Saturday) • Kelly
Tuesday, Thursday, Saturday • 7pm – 9pm (11am on Saturday) • Kelly
Tuesday, Thursday, Sunday • 5pm – 7pm (9am on Sunday) • Gwyn
Tuesday, Thursday, Sunday • 7pm – 9pm (11am on Sunday) • Gwyn
Strength Classes
Use the contact form below to tell us about yourself, your goals, and what times you are available. We'll be in touch within one business day.
We are located in Berkeley at 1440 University Ave.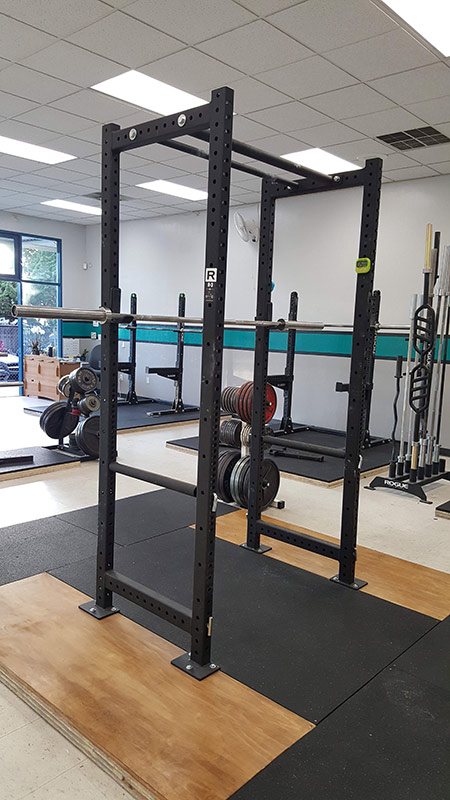 I came to Katherine as a brand new lifter looking to improve my overall fitness in preparation for a 2,500 mile off-road motorcycle race.
She's super encouraging, and truly excited about lifting! I really appreciate her ability to demystify entire strength training experience–from how the mechanics of individual lifts work to gym culture.
I'm amazed at how I've not only gotten significantly stronger in the few months I've been working with her, but my stamina has improved dramatically as well. I am so thrilled to have her in my corner!
Risa
Gwyn is an awesome coach: kind and supportive, but also rigorous about correct form. She is knowledgeable and enthusiastic, and has a plan in mind for both coaching sessions and the ones on my own. I look forward to going to the gym – and cannot believe I'm saying that!
I wish I had known about weight-lifting years ago. I never thought it applied to someone like me. So wrong. Just doing things around the house is easier. Lifting airplane luggage into the overhead compartment – magically lighter. General body wellbeing better. Thanks, Gwyn! Helen
I drove just shy of 100 miles to meet Jeremy for a personal training session. It was well worth the time and money. He was able to notice and correct my form flaws, and provide correction in a way that helped immediately.
Jeremy is very professional, he knows his craft and is capable of teaching in a way that even I could grasp. He is personable, sincere and really wants to make you better. He never once made me feel rushed for time, he wanted me to leave with the confidence that I knew the lifts properly.
Brendan