Our small group training classes offer the opportunity to receive personalized coaching, every single time you lift, in a welcoming and supportive community setting.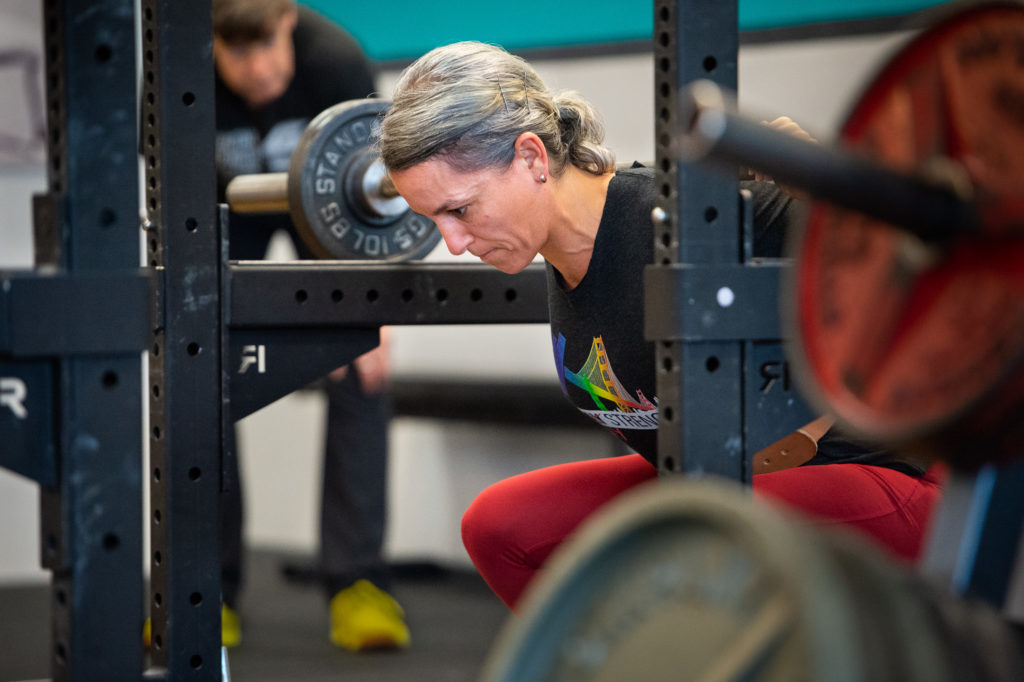 Training Times and Formats
Our small group training classes are enrollment-based to maintain consistency and build community. Find the class session that works for you in the tabs below!
Weekday classes are held every day of the week, Monday through Friday, at the following times:
6am – 8am
8am – 10am
12pm – 2pm
3pm – 5pm
7pm – 9pm
The gym is closed from 2pm – 3pm.
On weekends, there are two morning classes each day.
Saturday 8am – 10am
Saturday 10am – 12pm
Sunday 9am – 11am
Sunday 11am – 1pm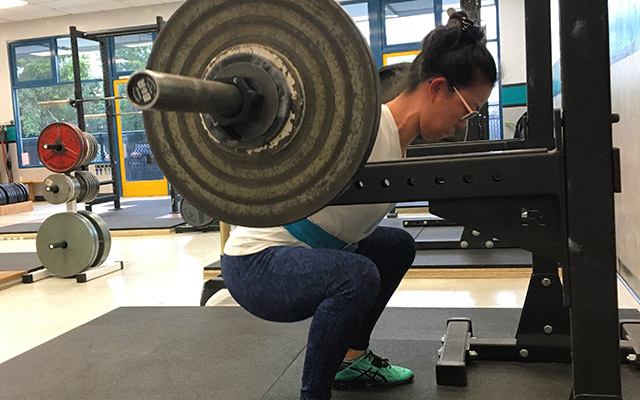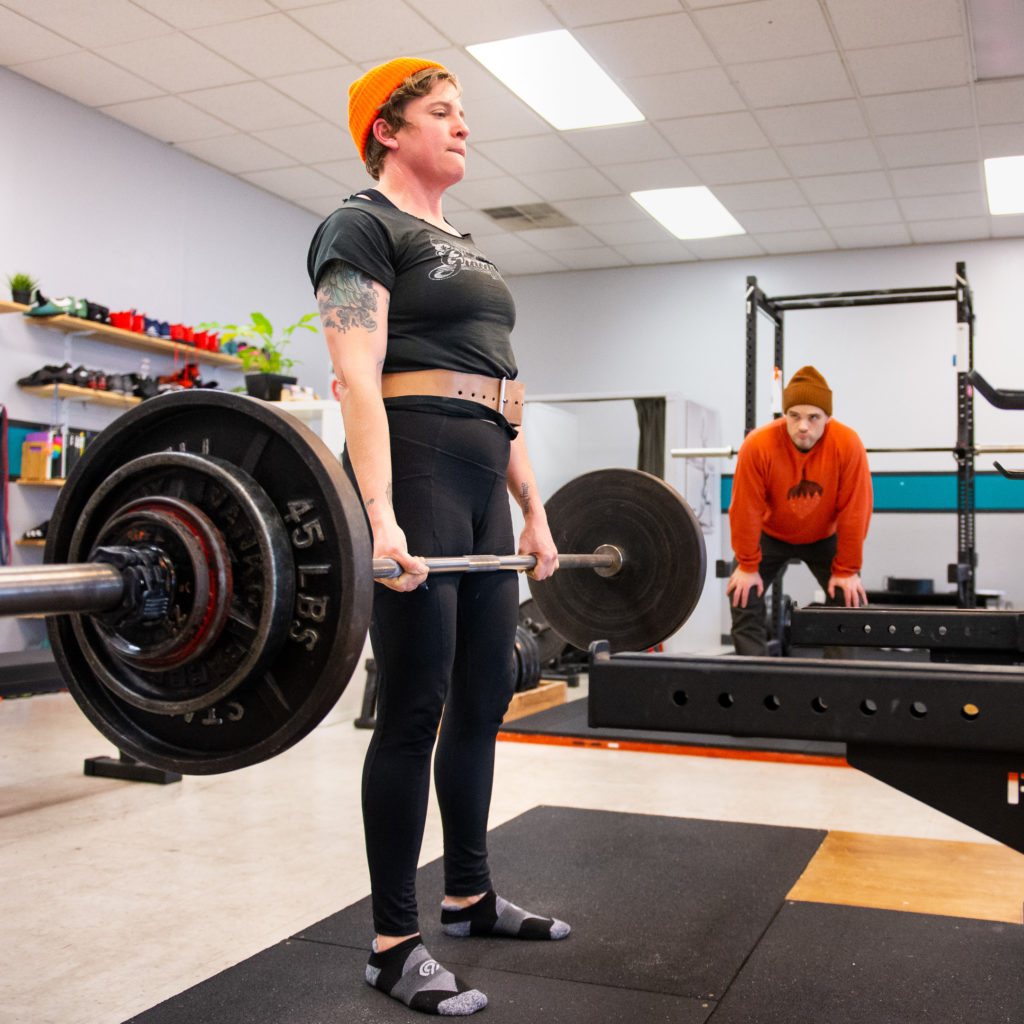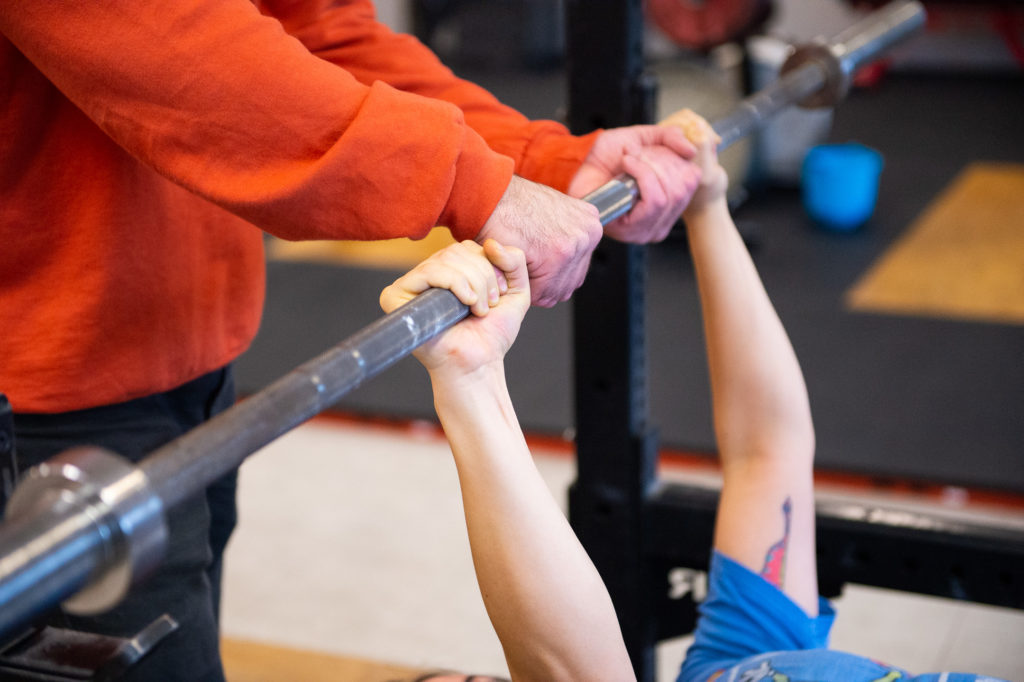 People of all genders, ages, and abilities lift in our small group strength classes.
You will receive personal coaching every session and a custom program delivered via an app. Training is tailored to your goals and schedule, with an emphasis on building general strength and confidence under the barbell.
Our lifters train to be stronger in their everyday lives, to improve their health or increase their abilities in sports or recreation.
Because each class member receives a custom program, classes are free flowing. You will have a dedicated rack for your day's training and will warm up and train at your own pace.
In order to facilitate consistency and accountability, classes operate on an enrollment basis – no drop ins. We reserve your space in class, with the same coach and group of lifters, so that your training can be as successful and supported as possible. The friendly and welcoming atmosphere of class makes it easy for beginners to lift alongside our seasoned members, with a spirit of community fostered by our expert coaches. 
Strength classes are appropriate for all lifters, from seniors looking to keep up with their grandkids, to busy working parents, avid recreational sport enthusiasts, people recovering from illness or injury, experienced lifters wanting to refine their training, folks who've always wanted to try barbell training, and people who've never enjoyed exercise at all. 
Class Membership includes:
2x per week and 3x per week membership options

Reserved rack and dedicated space in class 

Programming customized to your goals, created by your coach and adjustable to your needs and scheduled

Storage space for your shoes, belt, training log

Available shoes and belts to borrow

Access to your coach via the TrueCoach app and email

Four hours of make-up gym time per month

After completion of two months of training, access to Reserved Gym membership level, upon coach's recommendation

Class prices vary depending on membership, please use the contact form below for more details
I came to Katherine as a brand new lifter looking to improve my overall fitness in preparation for a 2,500 mile off-road motorcycle race.
She's super encouraging, and truly excited about lifting! I really appreciate her ability to demystify entire strength training experience–from how the mechanics of individual lifts work to gym culture.
I'm amazed at how I've not only gotten significantly stronger in the few months I've been working with her, but my stamina has improved dramatically as well. I am so thrilled to have her in my corner!
Gwyn is an awesome coach: kind and supportive, but also rigorous about correct form. She is knowledgeable and enthusiastic, and has a plan in mind for both coaching sessions and the ones on my own. I look forward to going to the gym – and cannot believe I'm saying that!
I wish I had known about weight-lifting years ago. I never thought it applied to someone like me. So wrong. Just doing things around the house is easier. Lifting airplane luggage into the overhead compartment – magically lighter. General body wellbeing better. Thanks, Gwyn!
I drove just shy of 100 miles to meet Jeremy for a personal training session. It was well worth the time and money. He was able to notice and correct my form flaws, and provide correction in a way that helped immediately.
Jeremy is very professional, he knows his craft and is capable of teaching in a way that even I could grasp. He is personable, sincere and really wants to make you better. He never once made me feel rushed for time, he wanted me to leave with the confidence that I knew the lifts properly.