Ordering a weighlifting shoe can be confusing.  You can't go to a brick and mortar store and try a pair on.  Even if you could, you would want to get under a load and squat to really know what would work best for you.  I've tried to identify which shoes tend to be better for narrower and wider feet, as well as the total heel rise.  Heel rise can be between .5″ inches and .75″.  Heel rise is largely a matter of personal preference.  If you know you have limited ankle mobility, I recommend looking for a shoe with a .75″ rise.
The purpose of this article is to identify some of the less expensive and more commonly available shoe choices for your first time shoe purchase.  For those of you who are committed to buying a more expensive longer lasting shoe that will afford the best mid-foot stability, I've identified the two most popular choices.  I have included shoes that either I've worn myself, or that my trainees have worn.  This list is by no means exhaustive!
Less Expensive ($50-$150)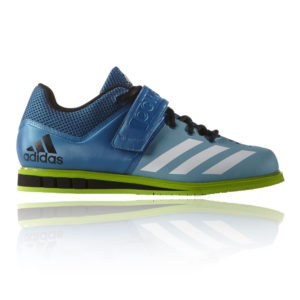 Adidas
Adidas Powerlift 2.0 and 3.0
Narrow to Medium Feet
Sole becomes compressible under heavier loads
Good entry level shoe
Available directly from Adidas, and through resellers
.6" total heel rise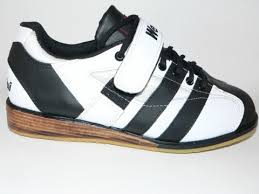 MaxBarbell
         Wei-Rui Warrior and Wei-Rui VX3
         Medium to Wide Feet
         Sizes run small on some models
         Sometimes popular sizes are sold out
         Available from MaxBarbell
         .75" total heel rise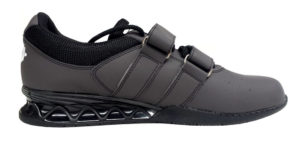 VS Athletics
Weightlifting Shoe II
Medium to Wide Feet
Sizing – website suggests that wider feet may need a larger size but reviewers say they fit true to size
Available through VS Athletics and resellers.
.75″ total heel rise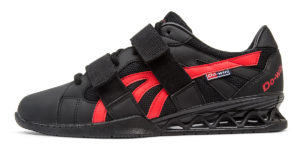 Rogue Do-Win
Medium to Wide Feet
Available through Rogue Fitness and resellers
Earlier models have a .5" rise and are can sometimes be found on eBay
Current model has a .75" rise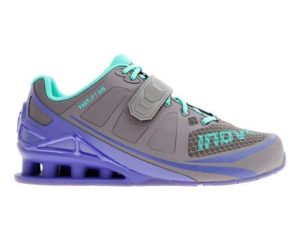 Inov-8 Fastlift line
Medium to Wide Feet
Moderately flexible forefoot – some lifters prefer a stiffer shoe
Available in lots of colors and a big selection of women's sizes
Available through Inov-8 and many other resellers
.75 total rise
More Expensive ($150-$200)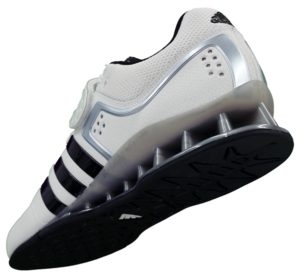 Adidas Adipower
Narrow to Medium Feet
.75 total rise
Extremely stable, locks you over the mid-foot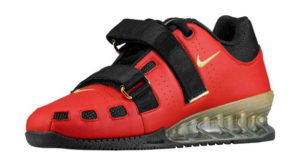 Nike Romaleo
Medium to Wide Feet
.75 total rise
Extremely stable and very durable – they last forever
Available directly from Nike, and other resellers

Small Feet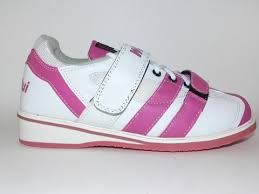 If you wear a size smaller than a women's 5 ½
        Adidas Powerlift 2.0 and 3.0
        Inov-8 Fastlift
        Nike Romaleos 2 and 3 – you can get these in black!
        Wei-Rui Bombshell (medium to wide .75″ rise)

Large Feet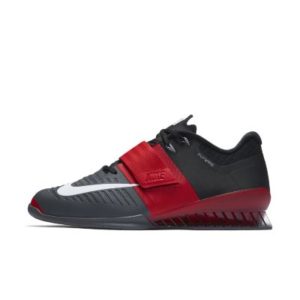 If you wear a size larger than a men's 14
Nike Romaleos 3
Order these directly from Nike.  Resellers often don't stock sizes past a men's 14.
.75″ total heel rise
It's always worth checking eBay, especially if you liked an earlier model of a particular shoe.
Lastly, make sure the shoes you order are what they say they are!  Beware of softer compressible soled shoes that are meant for cross-training, but marketed as weightlifting shoes.